BEGINER INTERMEDIATE & ADVANCED
Differentiate and you stand out in a very crowded marketplace. Tailored electronic security foundation …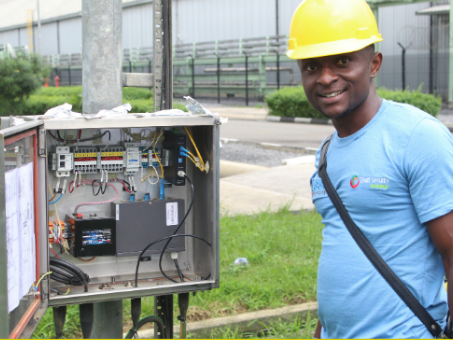 Our course outline is designed in such a way that participant without prior knowledge in this field would emerge as champion in this field
ACCESS TO RESELLER PRICES AND DISCOUNT
Join us today and get discount on any purchase with free delivery within Lagos.
PARTNERSHIP AND PROJECT COLLABORATION
Become a partner today and earn extra money on sales sales deal and project referral
Looking cautiously round, to ascertain that they were not overheard, the two hags cowered nearer to the fire, and chuckled heartily.
E-COMMERCE & ONLINE PRESENCE
She gave my mother such a turn, that I have always been convinced I am indebted to Miss Betsey for having been born on a Friday.
ACCESS TO PRIVY BRANDS AND SEMINARS
Alice wondered a little at this, but she was too much in awe of the Queen to disbelieve it. 'I'll try it when I go home,' she thought to herself.
SUPPORT AND REMOTE ASSISTANCE
It was some time before he obtained any answer, and the reply, when made, was unpro-pitious.
Brand introduction and background, technology, solutions, R & D , Seminars, Workshop, Certifications
05.
Software & Remote Operation
IVMS, SADP ,HIK-Connect ,CCTV network design, ,CCTV over fiber optics, Wide area surveillance, city surveillance, Network troubleshooting
02.
Introduction to CCTV component
An Extensive look at front-end & back-end devices, transmission and converters ,Lens and chipset, Cable
03.
CCTV Terminologies explained
IP camera, HD, HDCVI, AHD, ONVIF, PSIA,EXIR,POC, Darkfighter , colourvue , Wireless CCTV Transmission
DVR & NVR operation, VCA, POE switch, Termination ,Power and Troubleshooting, Long distance video & power system
Happiness is not something readymade. It comes from your own actions.
With experience spanning over 10 years, our trainers transfer knowledge based on countless hours of problem resolution, extensive trouble-shooting and project completion. So our trainees are assured of the nitty gritty in understanding the basis behind how surveillance cameras operate optimally